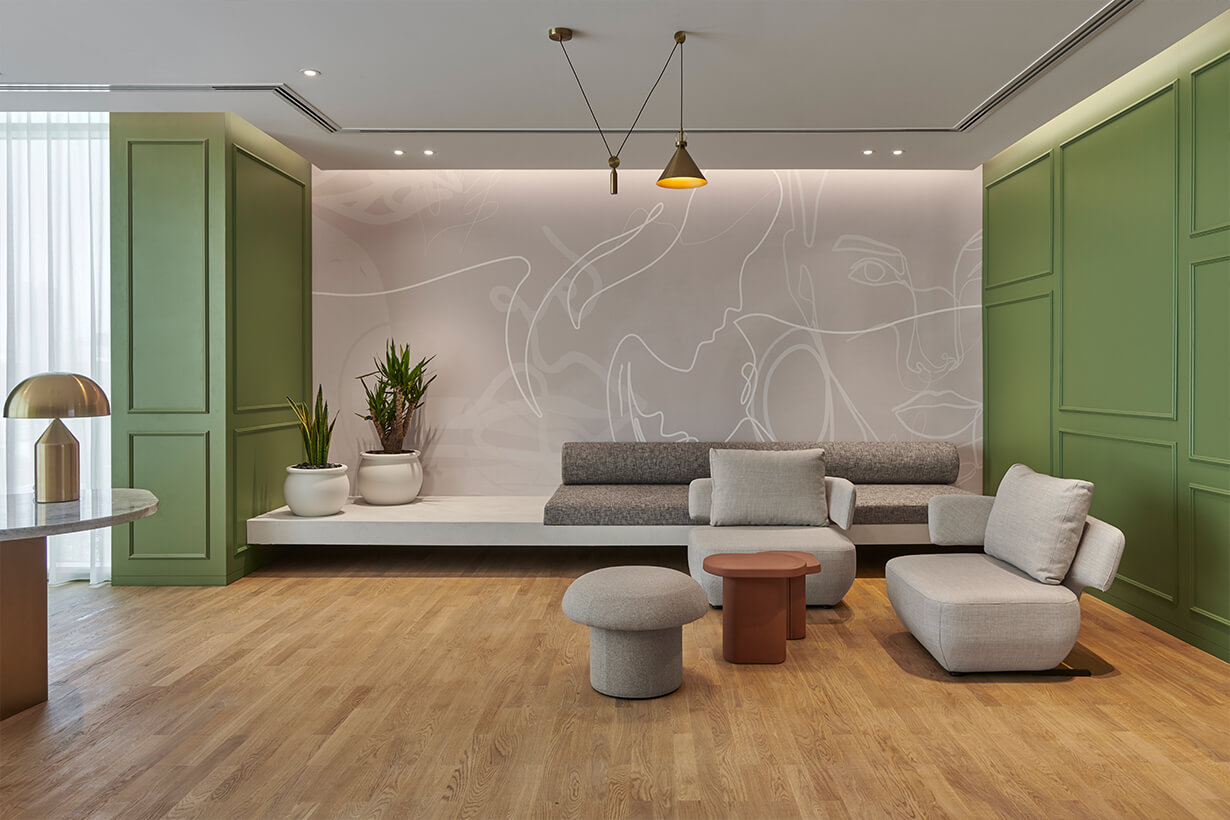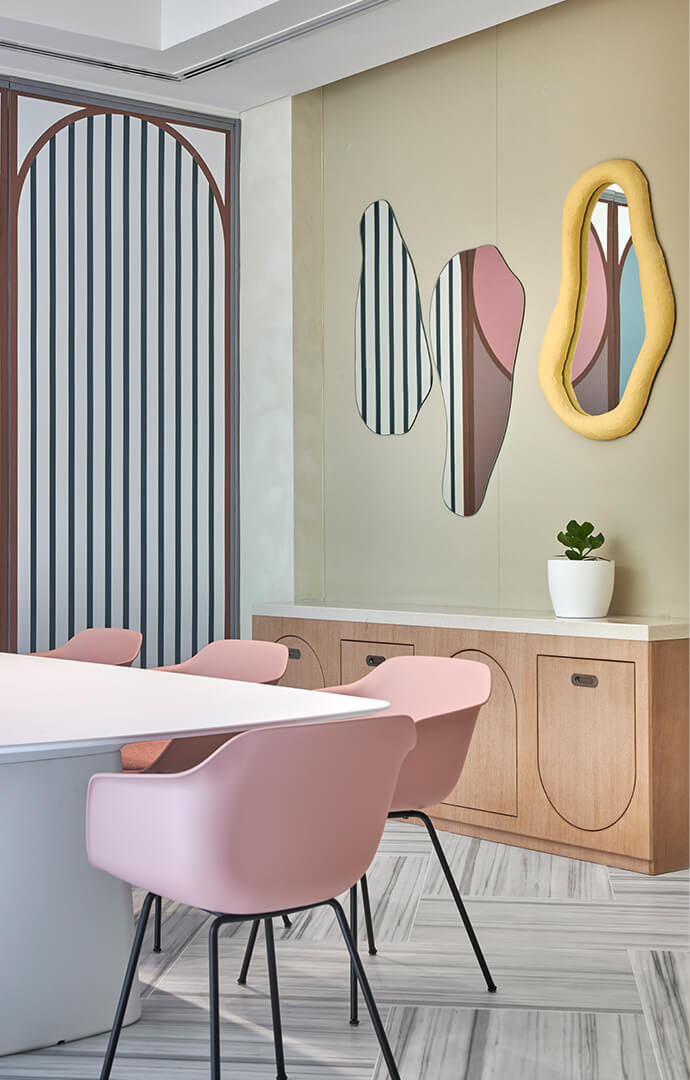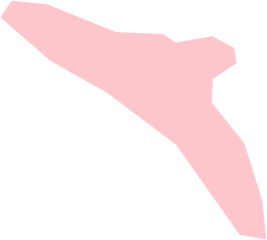 The brief
To create a comfortable, harmonious, and functional workspace to complement the existing headquarters of the General Women's Union built on the adjacent plot.
Our approach
To remind the decision-makers how their work impacts little people, we infused a playful energy across the three floors of the building, with each level offering a unique experience. A number of patterns and morphologies have been used throughout to create distinct pockets of functionality and pivotal moments within the space.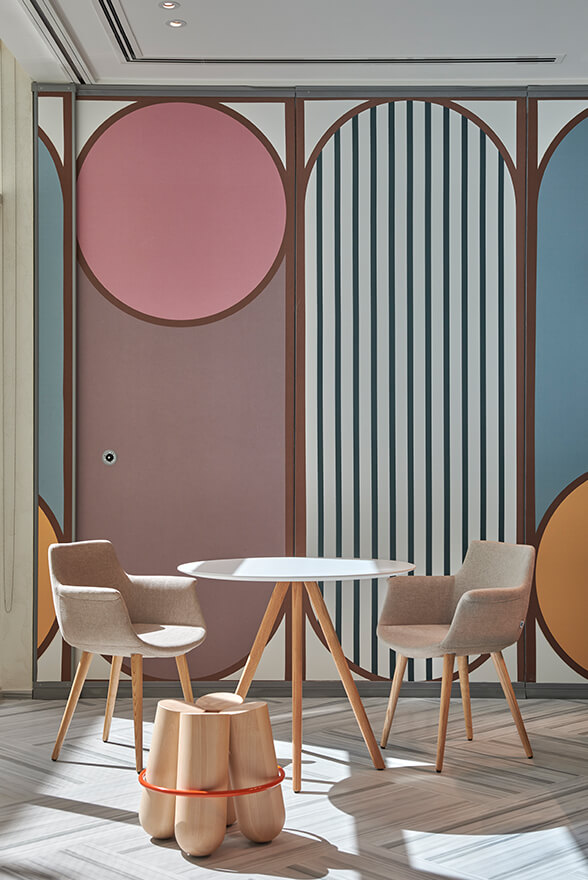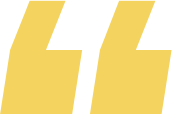 We wanted the design narrative to draw attention to the SCMC's core mission: to foster innovation and creativity in the fields of motherhood and childhood.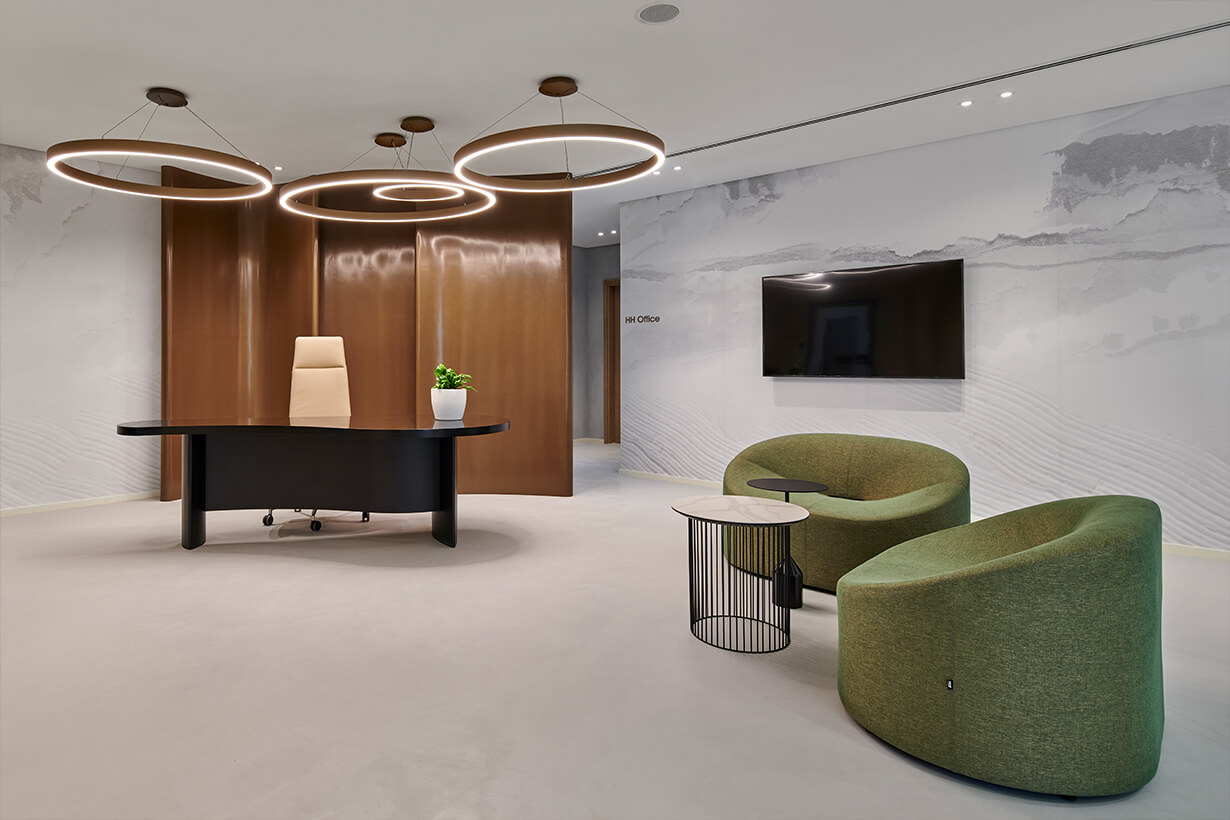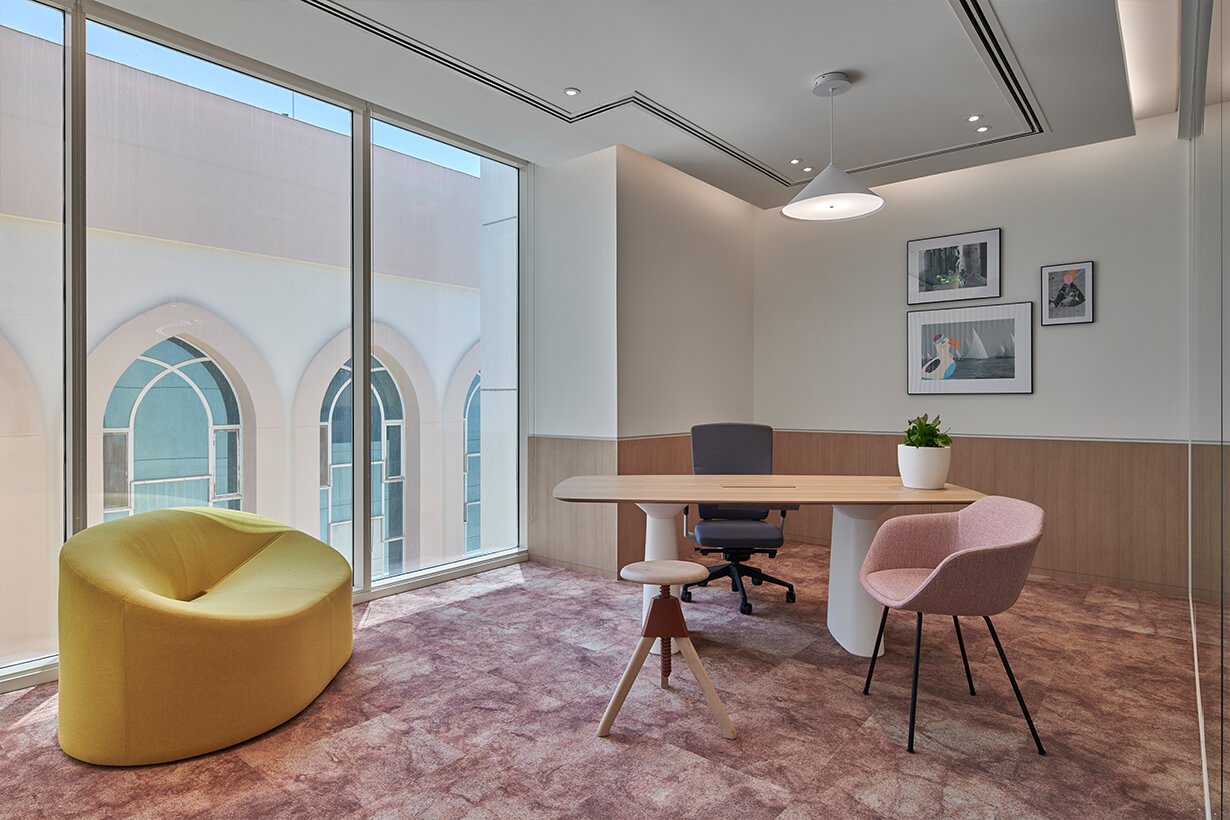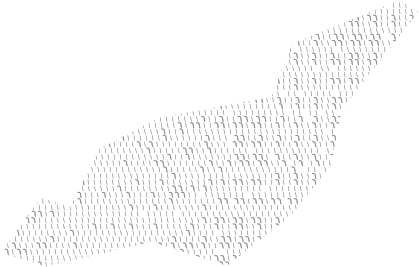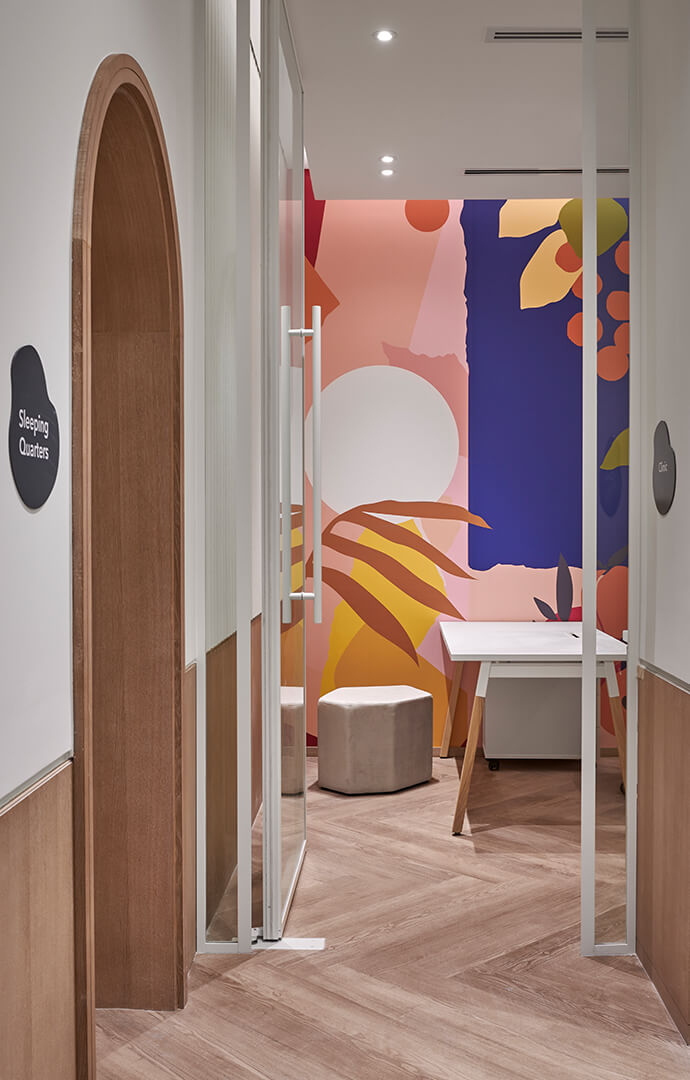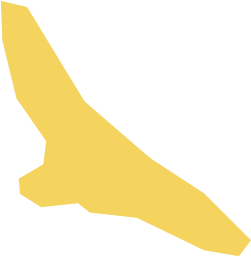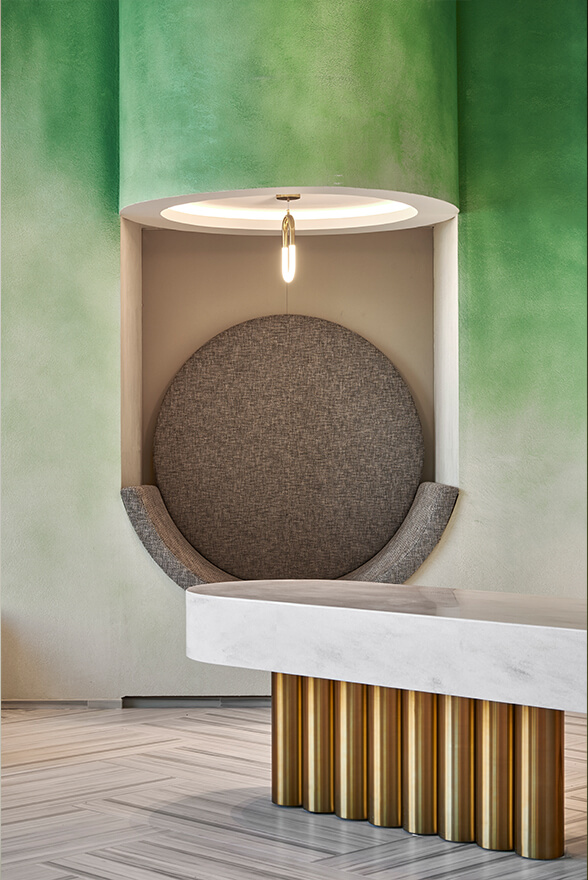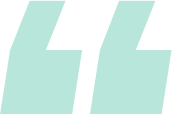 The outcome is a workplace for education professionals to do their job – from deep, solo work to collaboration – but with a dynamic vibe.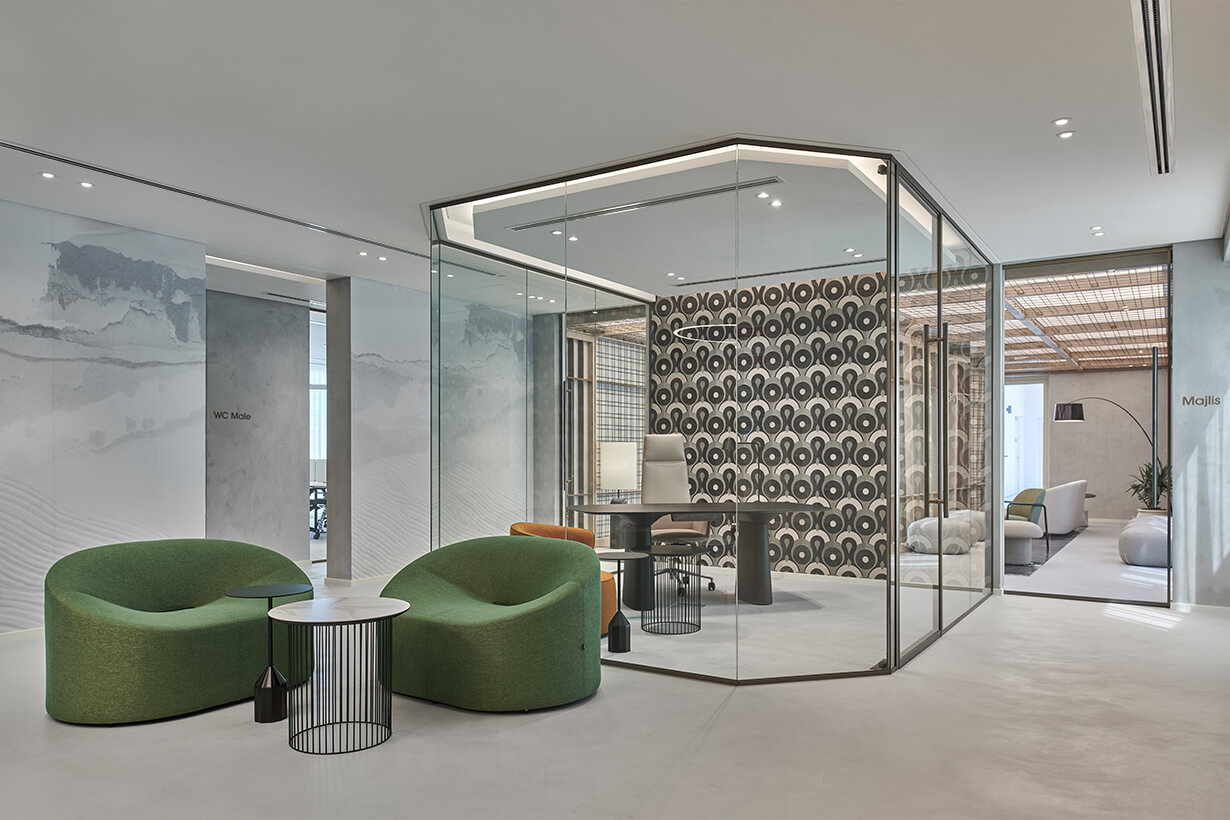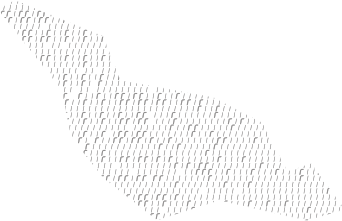 Next