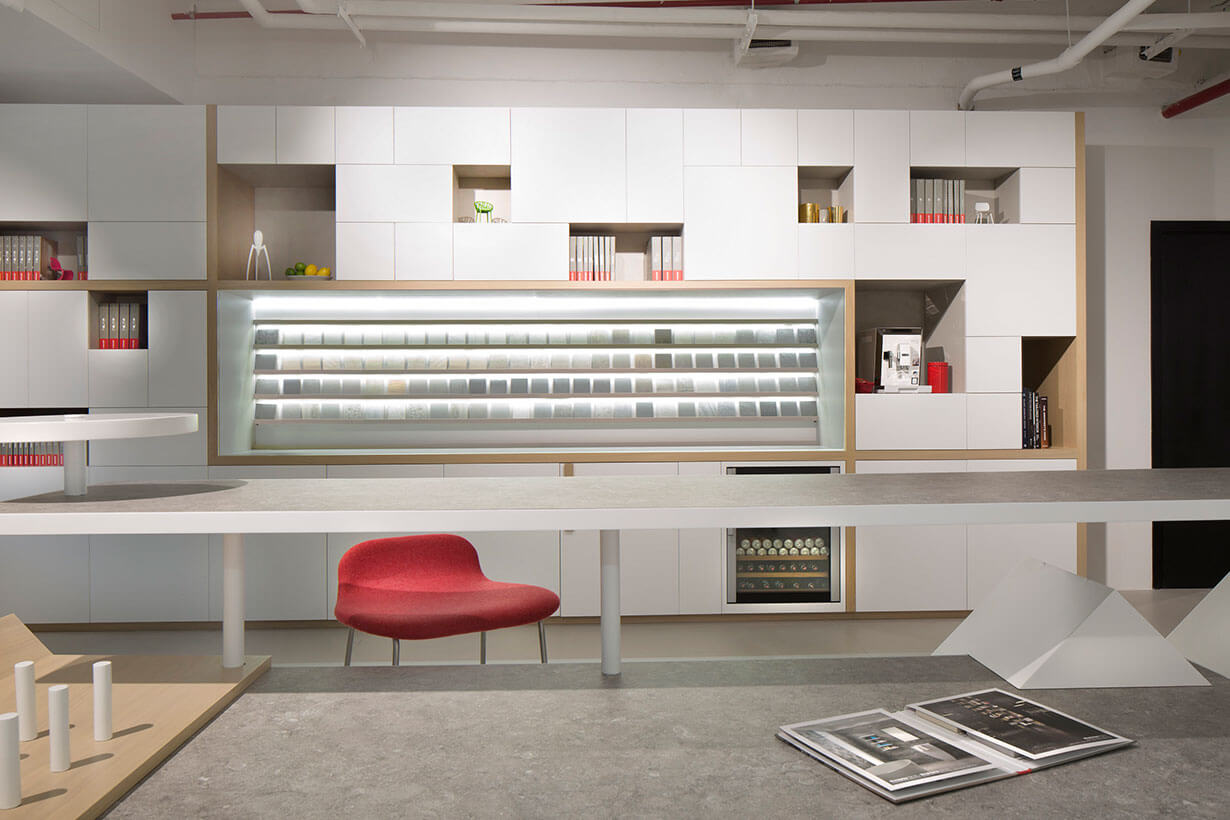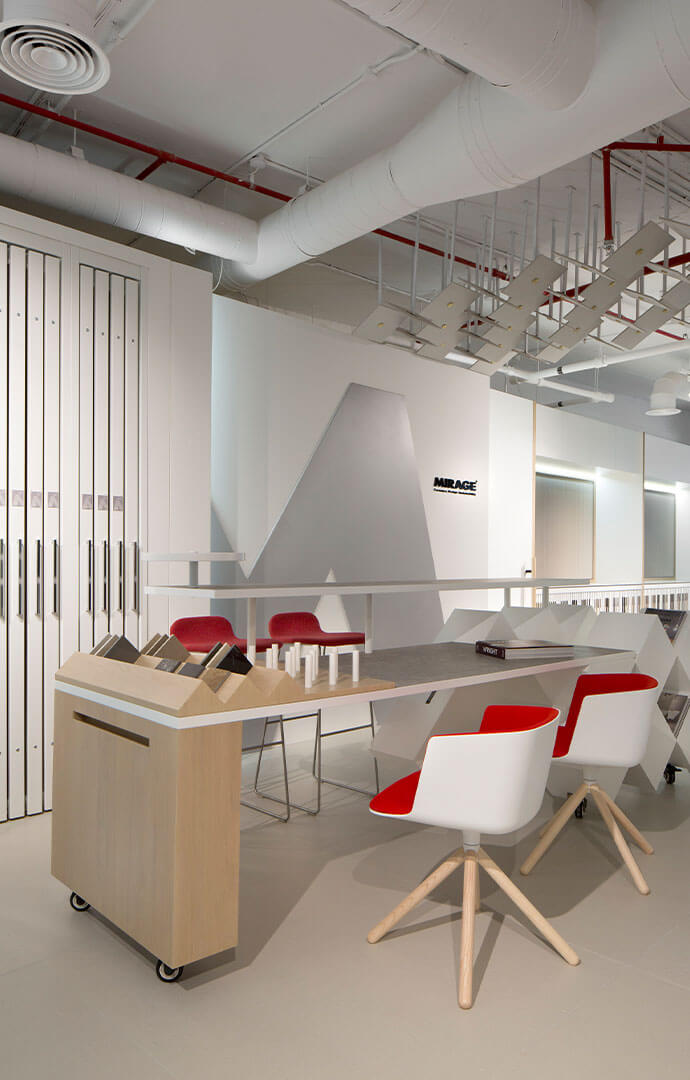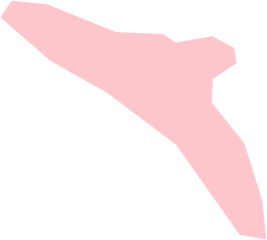 The brief
To develop a creative hub where the end users, designers, architects and specifiers could meet, collaborate and learn.
Our approach
To rethink the ways in which creative people interact with material samples and build an environment that reflected the spirit of its location.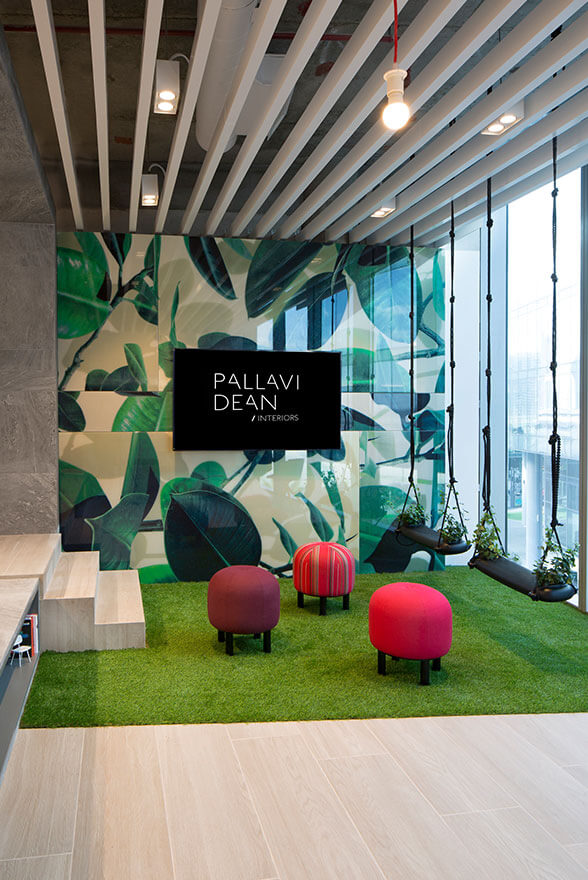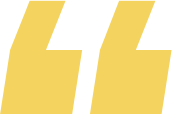 Each unit, furniture piece and art installation is constructed from the tile products to maintain consistency.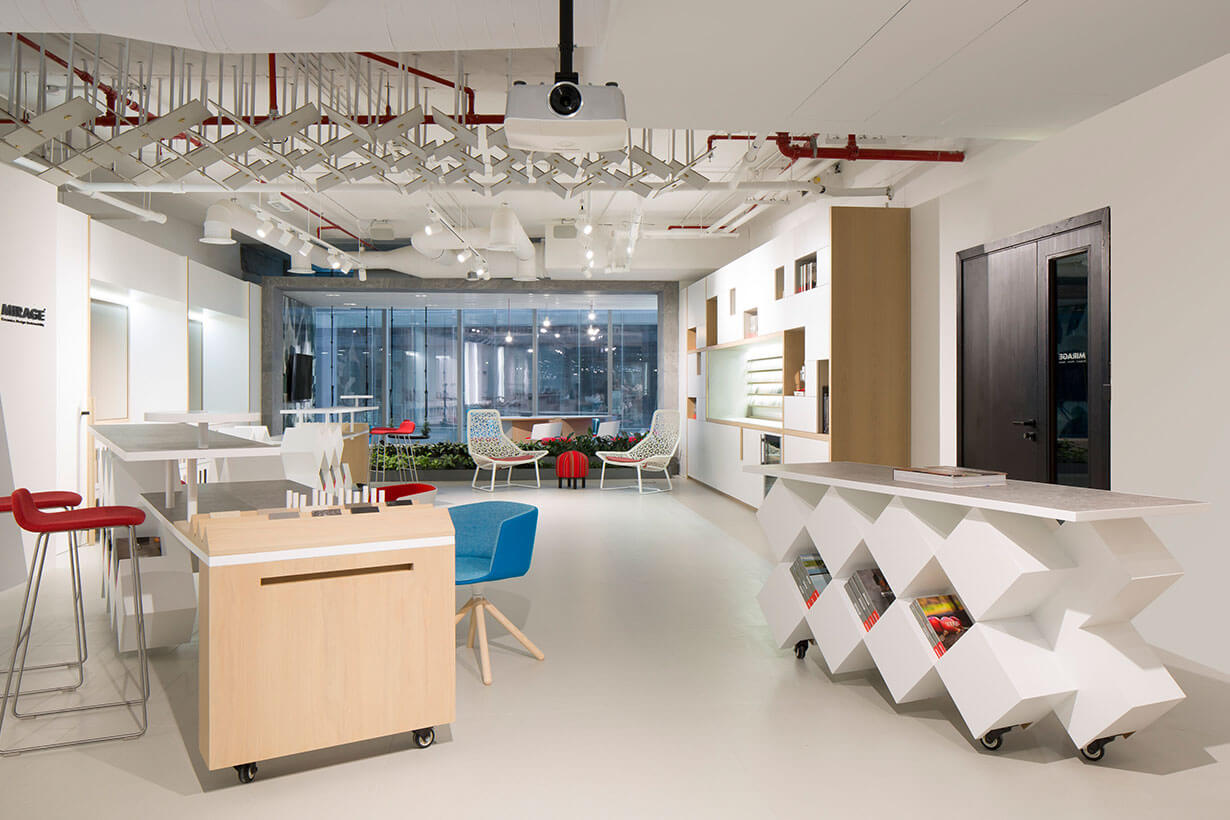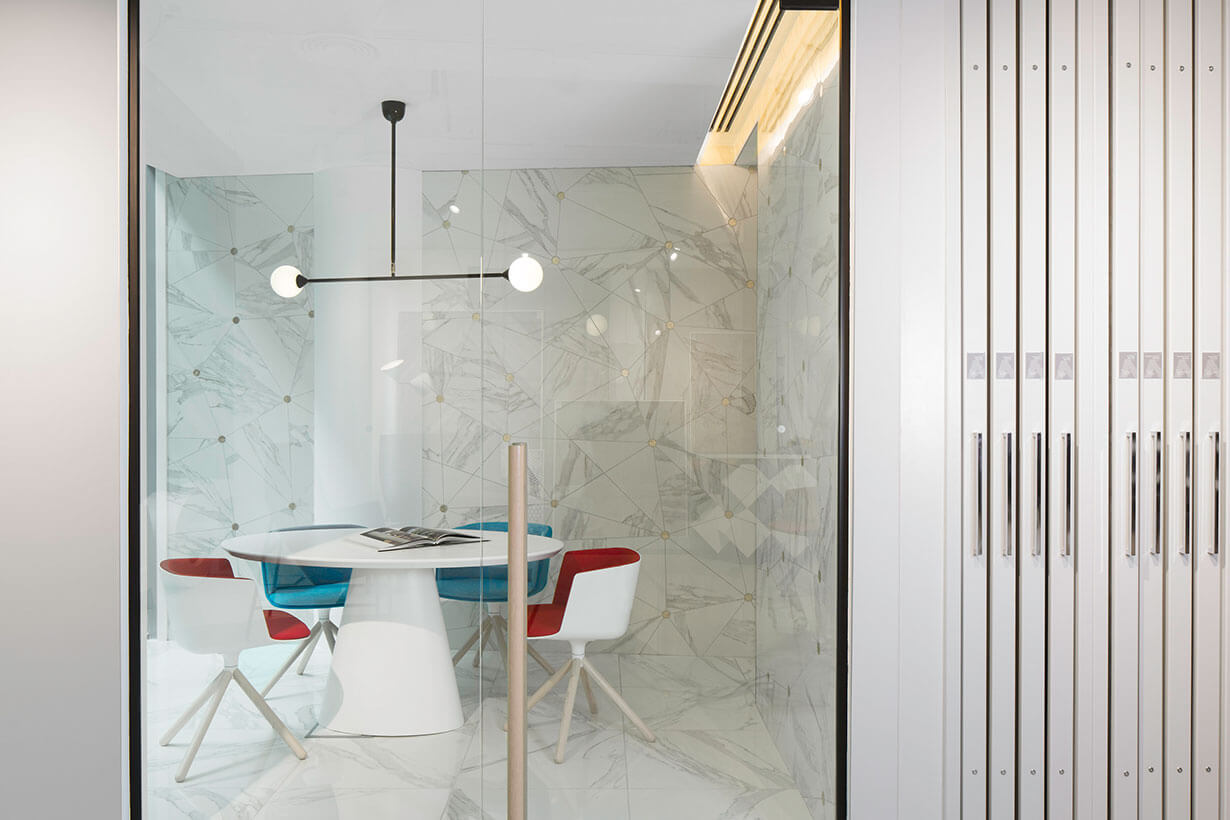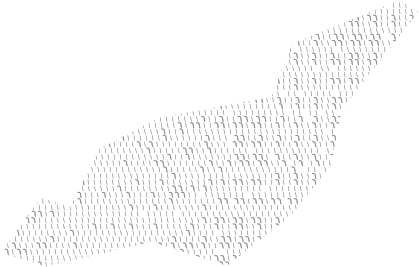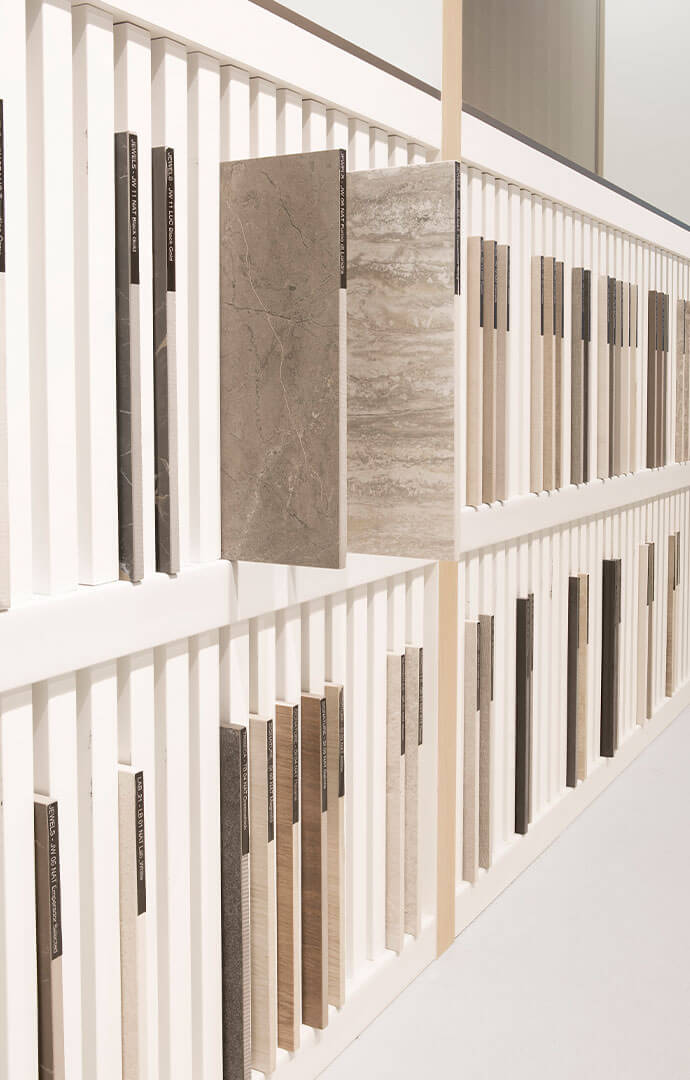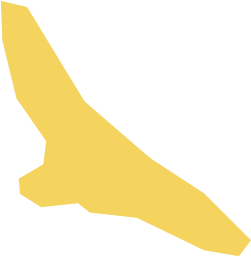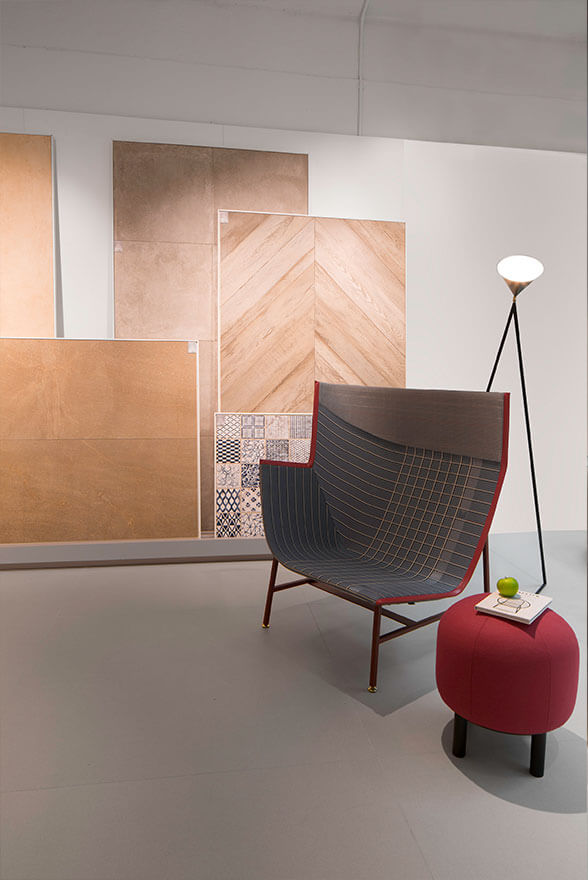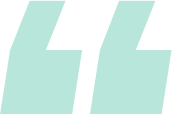 The Showroom space is divided into three areas; a central open space, a semi private 'Garden Meeting Area' and an enclosed 'Jewel Box'.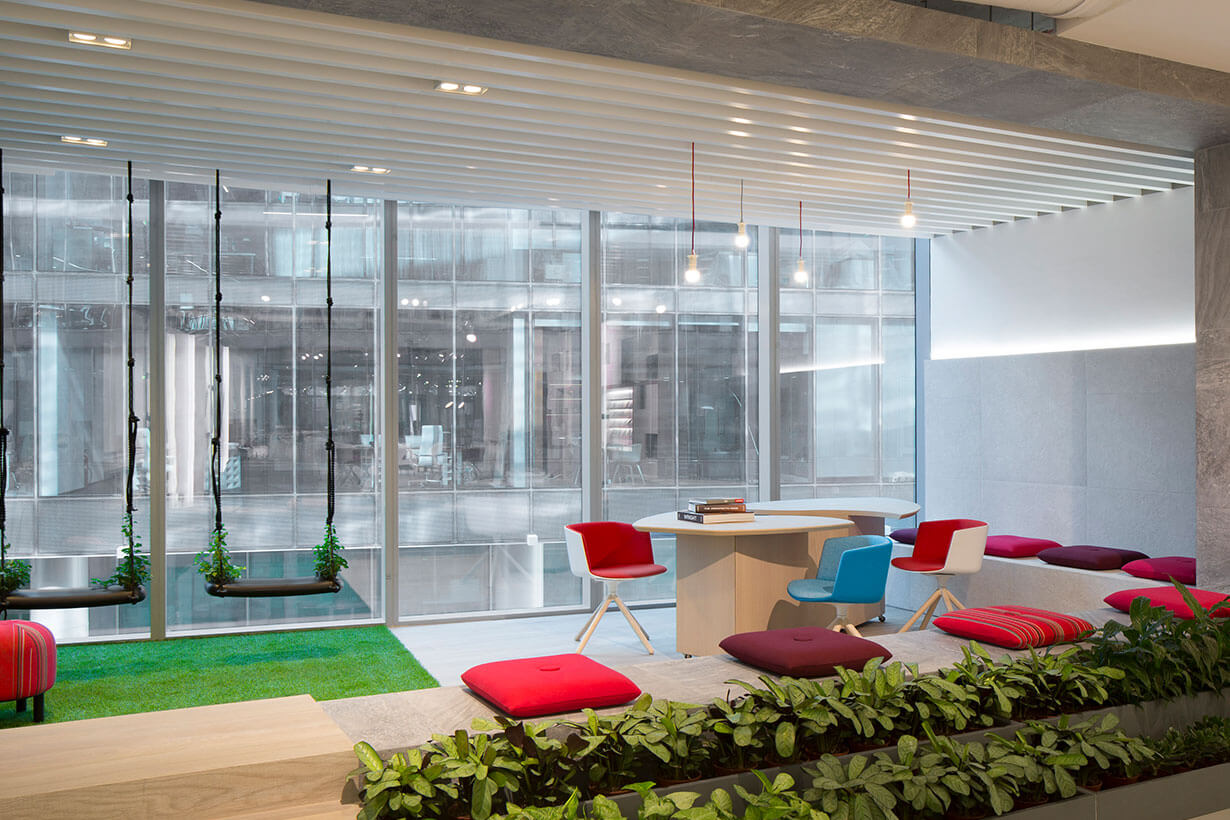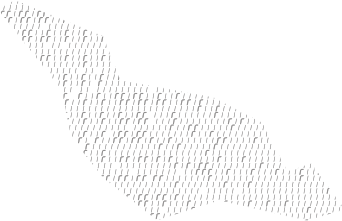 Next