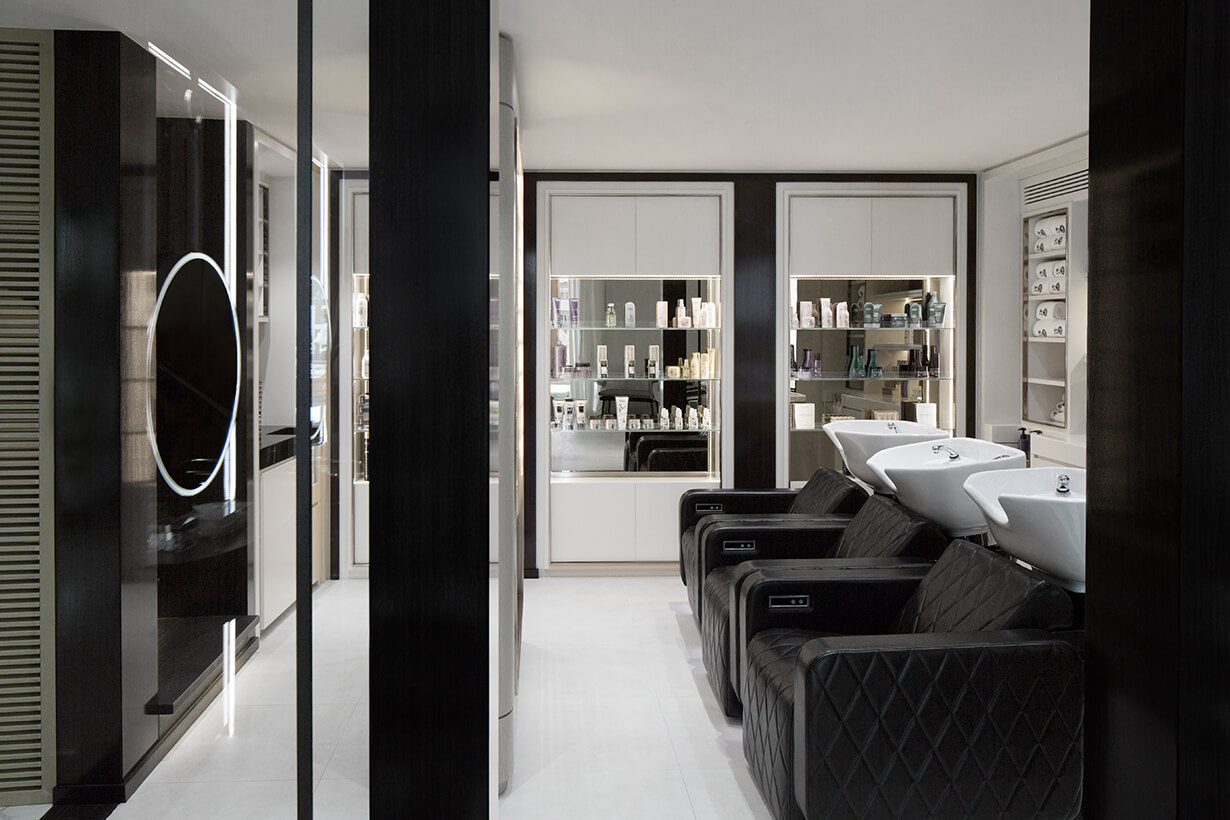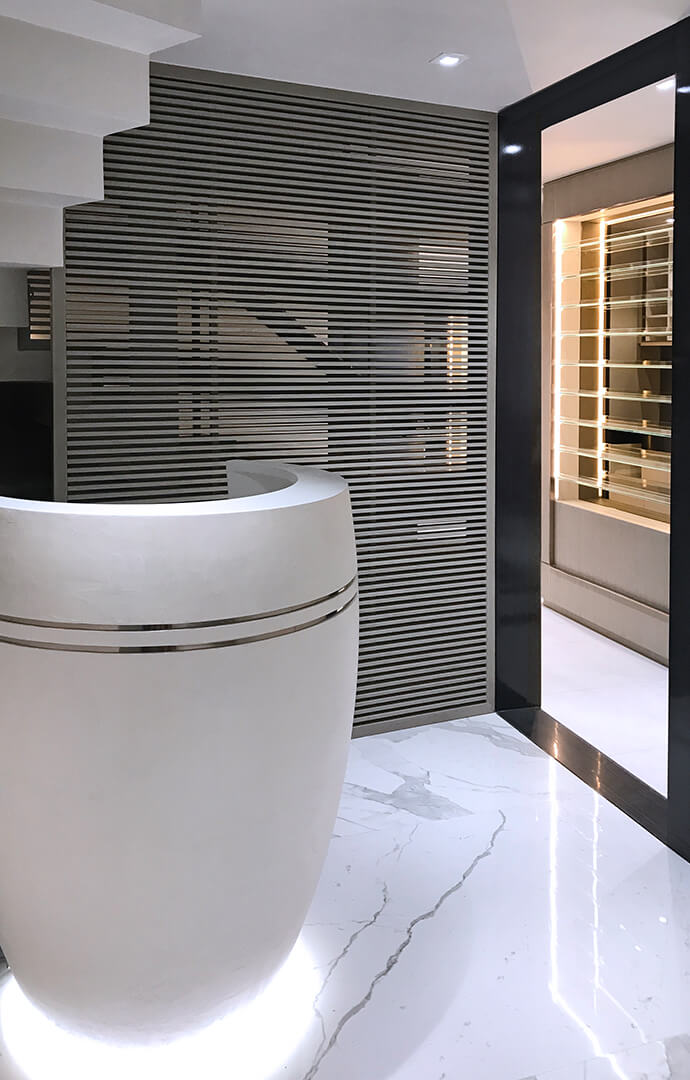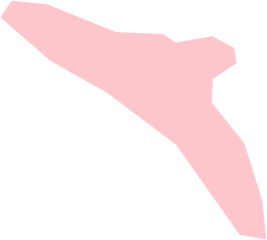 The brief
To maximize the floor plate and create segregated areas for different functions including hair wash, styling, manicure, spa, pedicure, makeup, reception + waiting area, staff pantry, and storage.
Our approach
The central concept of this luxurious beauty salon is 'androgyny' – the glamorous yet sometimes controversial fashion technique of infusing feminine glamour with hints of masculinity.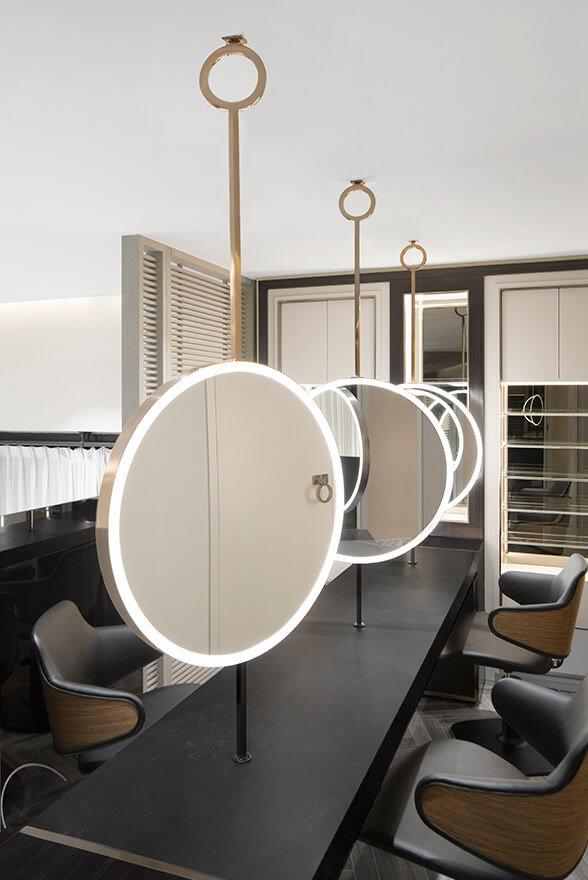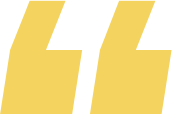 The real genius of the space is not in the design language but in the space planning.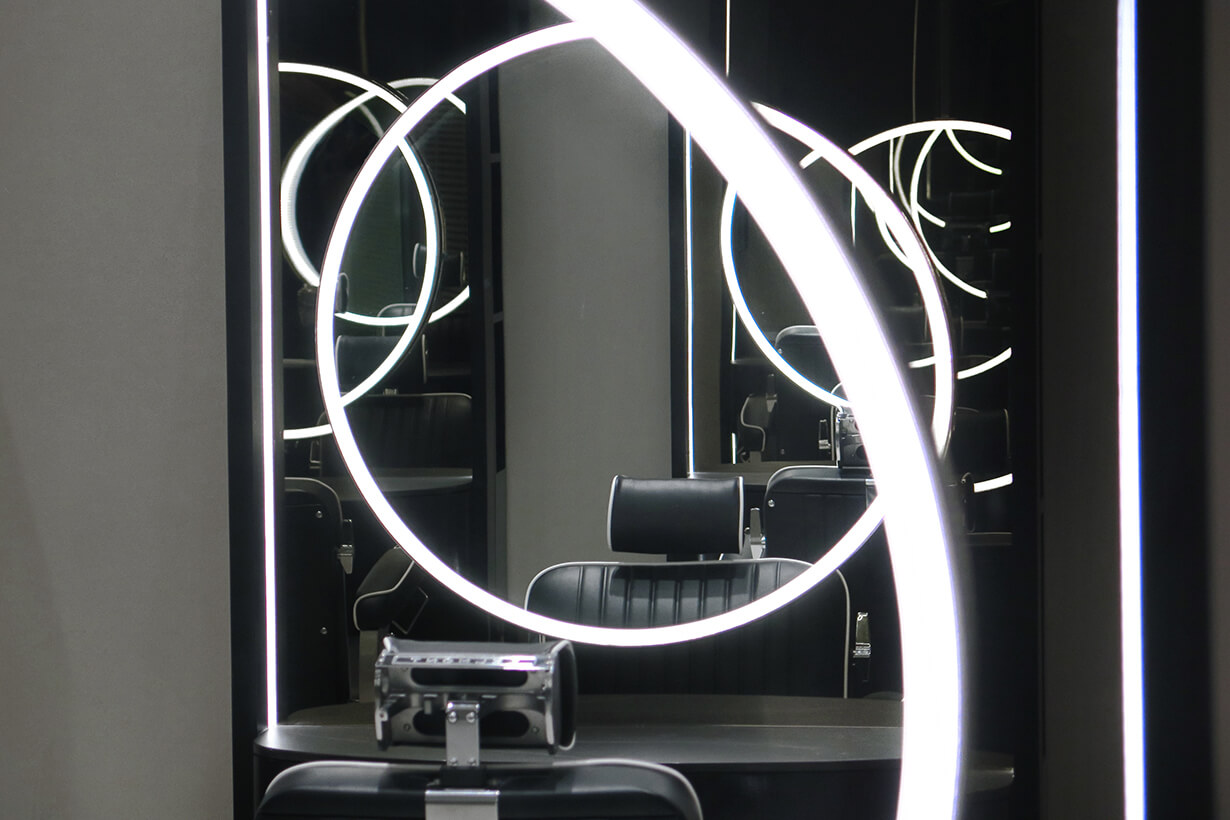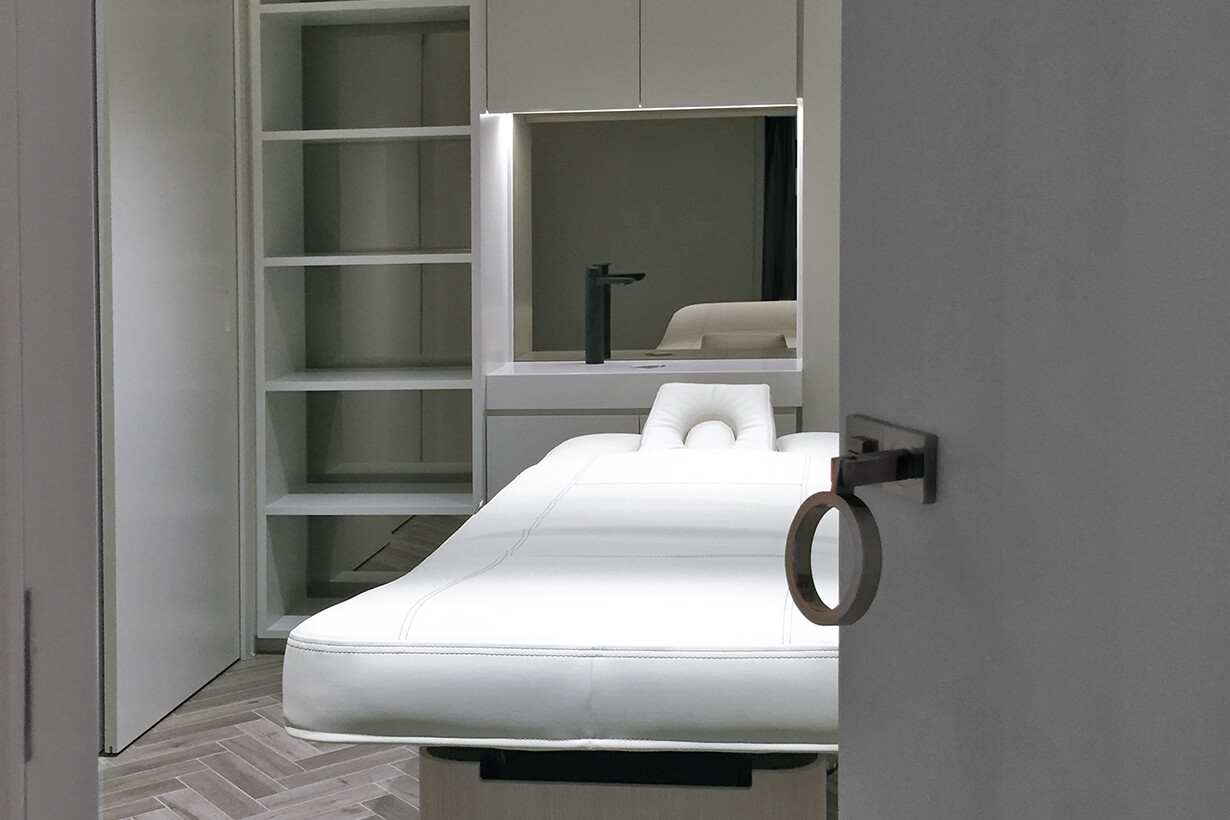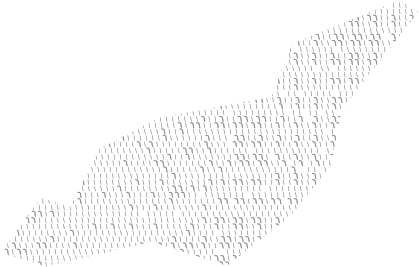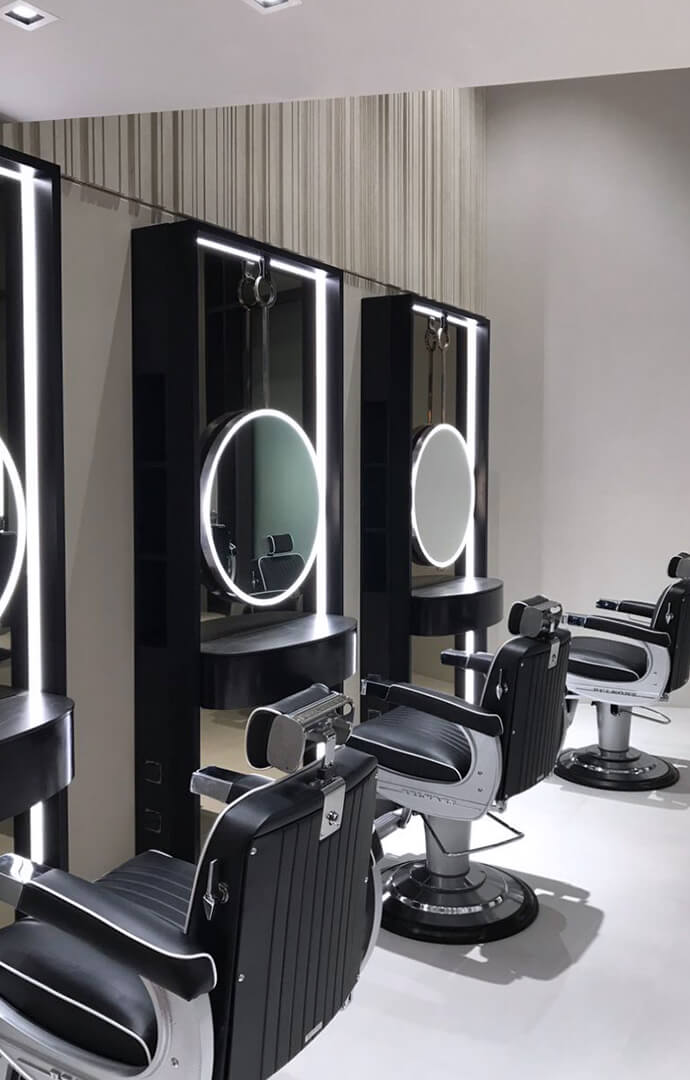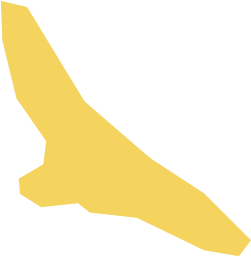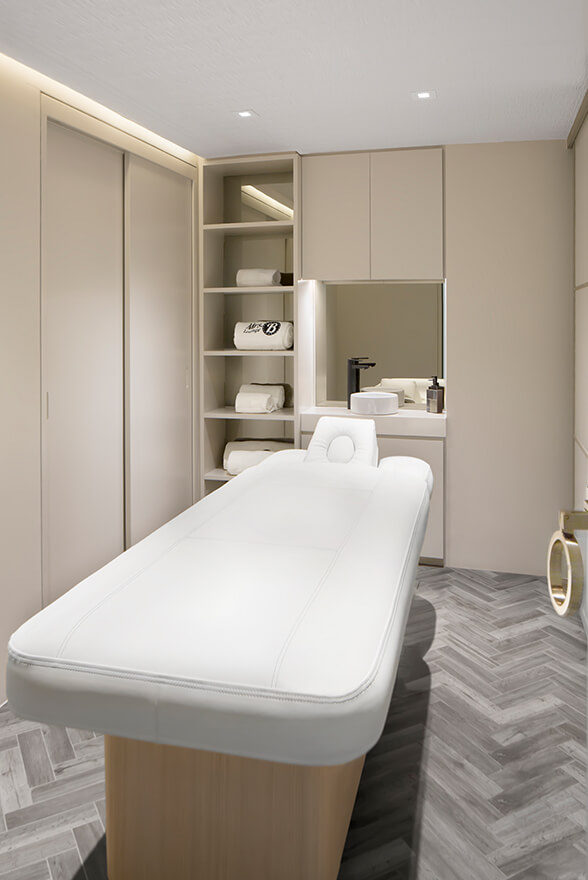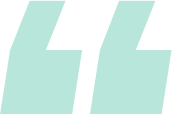 A master of efficiency, we maximised the number of treatment spaces without feeling cramped by adding a mezzanine floor.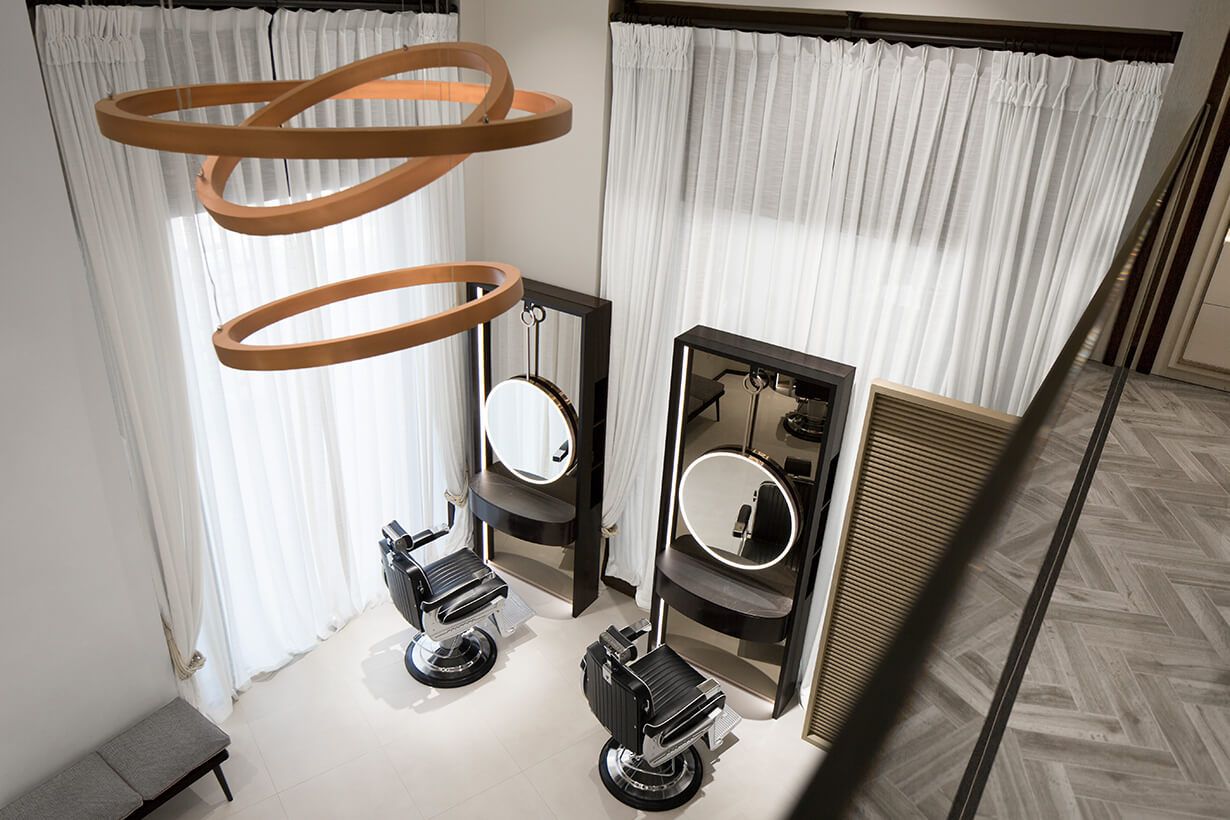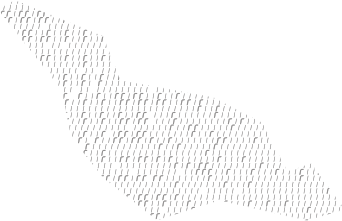 Next